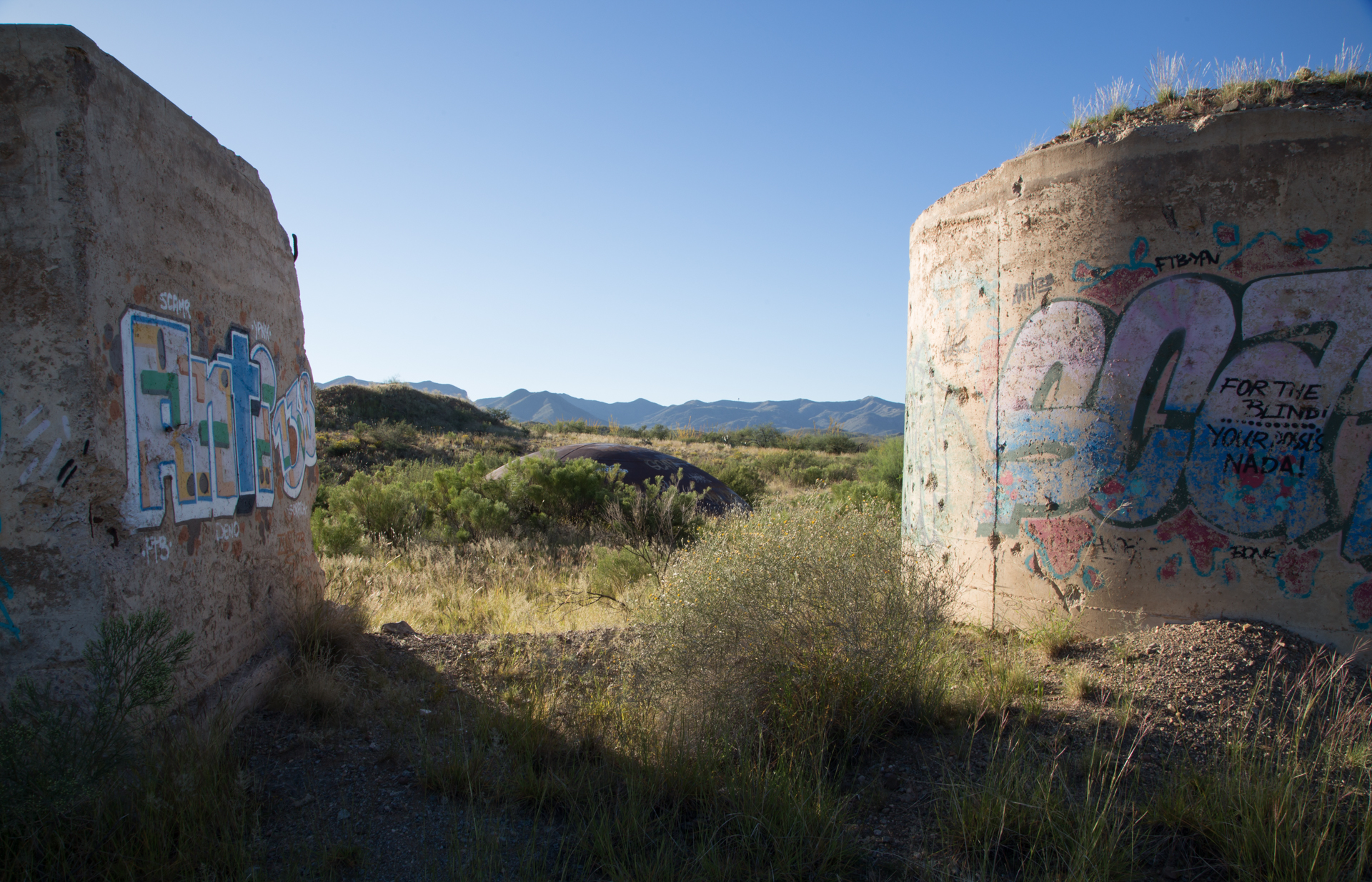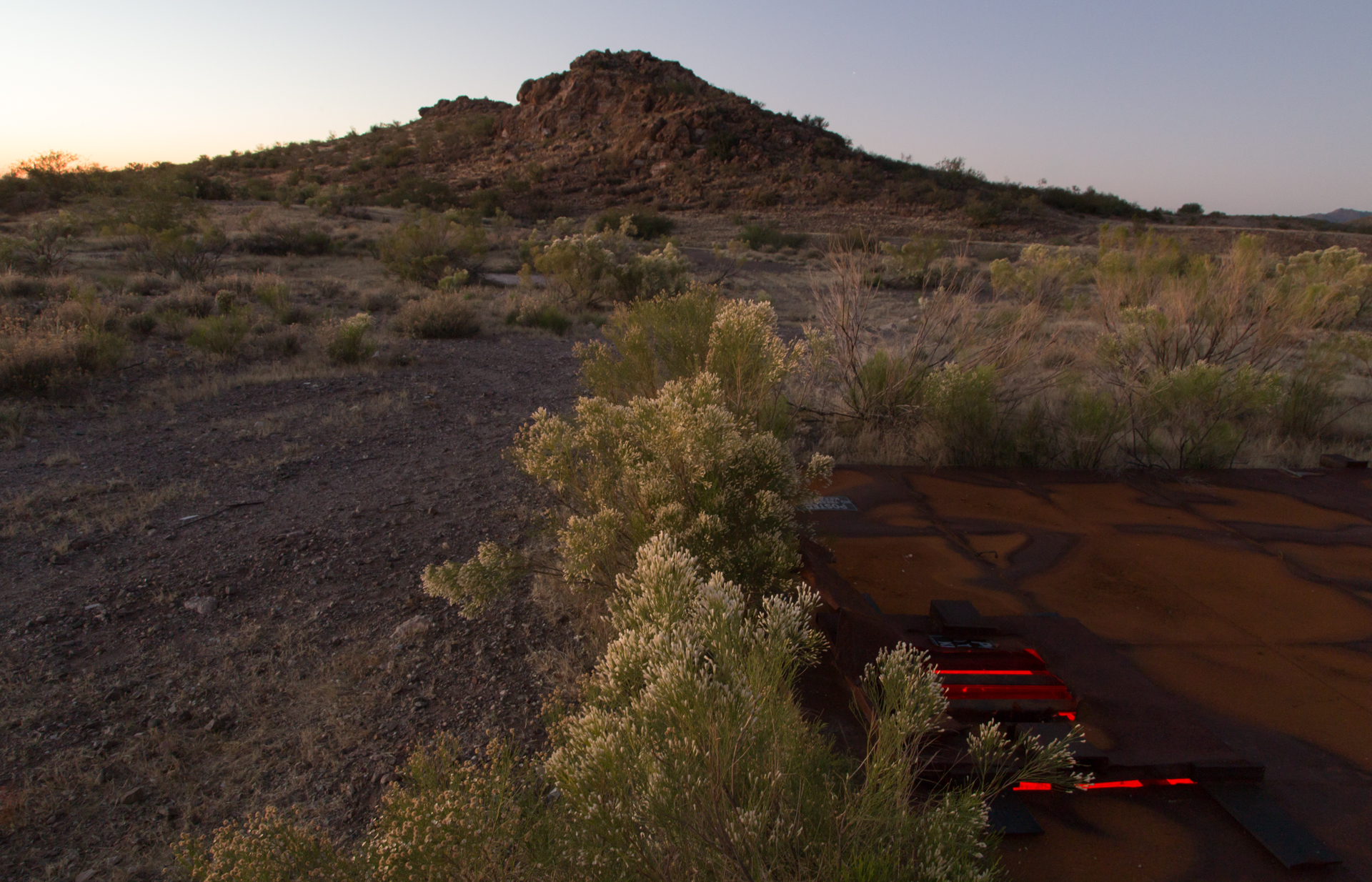 From 1962 to 1987 the United States Air Force operated the 570th and 571st strategic missile defense groups. These bases housed Titan II intercontinental ballistic missiles that were on alert 24 hours a day, 7 days a week. The 18 installations that were part of the 570th and 571st centered around Davis Monthan Air Force Base in Tucson, Arizona and were part of a larger network of 54 total Titan II silos located throughout the United States. While operational, missiles could be launched within 58 seconds and target locations up to 6,300 miles away. The 9-megaton W-53 warheads atop the Titan II could inflict lethal burns on everything within a 20-mile radius in just 35 minutes.
Today, the ruins of the bases are arrayed around the city of Tucson. They were decommissioned, dismantled, and auctioned off. Few of them were purchased, leaving most forgotten or covered and falling into ruins.
I am captivated by these facilities that were designed to house a weapon capable of leveling cities falling into decay.


I have always been fascinated by depictions of the end of the world and spend hours reading books, watching movies, and playing video games. The way we imagine the end of civilization and humanities cling to survival; an imperfect mesh of horrors, ingenuity, destruction, and hope.
In place of indulging myself through simulations I decided to go out and find the closest real world examples of such phenomenon. I spent days locating each site on a satellite map, looking for the small hints of their presence and driving to each individual site– often many times both day and night. Jumping fences, I became the protagonist of the tales I was enthralled with.
Ultimately I was attempting understand my relationship to this history both in the way it actually happened and in the way many, including myself, envision how it could have ended.